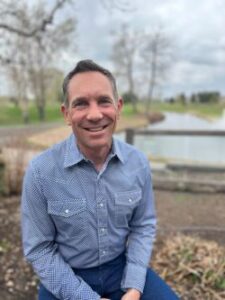 Justin Thompson
Executive Director
Justin spent much of his childhood and youth exploring the foothills of southern Alberta, including his family's ranchland west of Pincher Creek. This clearly influenced his decision to pursue a B.Sc. in Biology and a Masters in Public Administration, with an eye to influencing a change in environmental practices.
Justin got to know SALTS when he started looking for options to preserve wildlife habitat and watersheds on his own land. Justin, his family, and several of their neighbours ended up doing conservation easements with SALTS. His positive experience with SALTS and his passion for preserving Alberta's natural landscapes led to him working full time on private land conservation.
Prior to SALTS, Justin had a varied career in wildlife conservation, renewable energy development, and his own home-building business focused on energy efficient homes. He also continues to run a small cow/calf operation on his land in partnership with a local rancher. This combination of experiences is helpful in his role as he directs and implements the work of the organization.
Justin spends much of his free time with his wife and two young boys on their land in the foothills or playing in the mountains.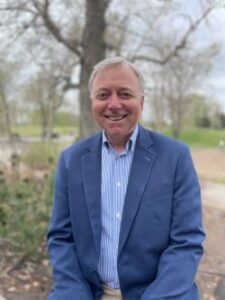 Carey Donkervoort
Chief Administrative Officer
Originally from London, Ontario, Carey attended the University of Waterloo, Co-op School of Accountancy, where he completed his Bachelor of Mathematics Degree and four years practical experience as a C.A. student with a national public accounting firm.
Carey and his wife Catherine moved to the Lake at Heritage Pointe from Canmore in October 2018 and currently volunteers as Board Treasurer with the Lake at Heritage Pointe Owners Association.
Carey has an extensive background in Finance and Administration, leading in senior financial management roles over the past 25 years in Accounting, Treasury and Human Resources in sectors of Non-Profit, Hospitality and Education. These include positions working as Director of Finance and Human Resources, Director of Finance and Business Support, and Controller. In these positions, Carey gained a broad understanding and demonstrated a high-level knowledge and diplomacy of all financial issues, board governance activities, and risks associated with both entrepreneurial and non-profit organizations.
Carey enjoys the outdoors and is passionate about conserving landscape and protecting our wildlife and habitat for generations to follow.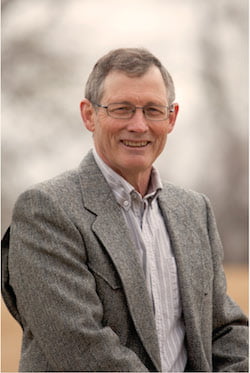 Mike Gibeau
Conservation Manager
As Conservation Manager for SALTS, Mike plays a number of roles including the point person working with our existing easement holders but also helping to implement new easements. Mike grew up on a farm near Strathmore and following a stint as a rodeo cowboy spent 33 years as a warden and biologist with Parks Canada. In this role he developed extensive experience in the ecology and management of large carnivores including research on coyotes, wolves, black bears, and grizzly bears. In recent years, much of his time was spent coordinating grizzly bear conservation as the Carnivore Specialist for the Mountain National Parks.
Mike has an MSc in Wildlife Biology and a PhD in Conservation Biology. In addition to his role at SALTS he is also an Adjunct Professor in the Geography Department at the University of Calgary and advises graduate students. Mike has a keen interest in interdisciplinary problem solving, the social context of conservation, and the links between science and policy.
In his free time Mike is an avid hunter, angler, enjoys traveling with his wife and two grown children, and helps his brother with seeding and harvest each year.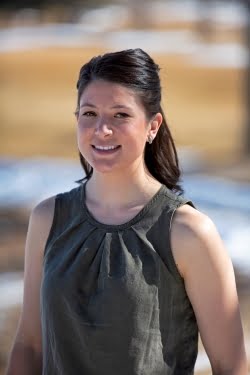 Rylee Hewitt
Stewardship Manager
Rylee was born and raised on the Rafter T Ranch in southeast Alberta. She was one of many in the Osadczuk clan and she quickly learned the importance of family, legacy and a pecking order.
Rylee holds a diploma in Renewable Resource Management from Lethbridge College and a Bachelor of Science degree with a major in Environmental Studies from the University of Lethbridge. Rylee started in the environmental field several years ago working as a wildlife biologist throughout western Canada and abroad in South Africa. More recently, she was involved in environmental consulting in the natural resource industry. Rylee brings to SALTS five years of experience in conservation in southwest Alberta from her time with the Nature Conservancy of Canada. Rylee has always valued SALTS reputation as a trustworthy partner for those in both the agricultural and conservation communities.
Rylee's husband, Lyle, is a farrier and along with their young son and daughter, they have a commercial black Angus cow/calf operation in the southern Porcupine Hills. In Rylee's spare time you can find her always with her family – helping neighbours, working on their ranch or team roping.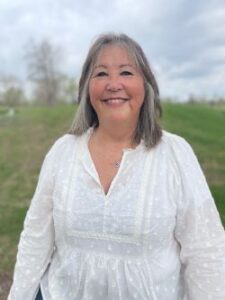 Dawn Mitchell
Finance/Admin Manager
Dawn has been in management roles for more than 25 years in various businesses. She has brought her skills and experience to the administration of SALTS.
A vacation in 2001 brought her to Alberta for the first time. The overwhelming beauty of the Foothills and Rocky Mountains spoke to her so deeply, she packed up and moved to Priddis, Alberta from Ontario in 2003.
She is thrilled to be working with the team at SALTS and doing her part to support an organization who is trying to protect the Southern Alberta landscape.
She now lives on an acreage south of Okotoks with her husband Jeff, dog and two cats. In her spare time you may see her, camera in hand travelling around the foothills and Rocky Mountains taking photos. Photography is a passion for her.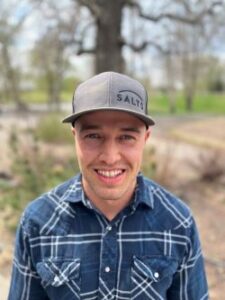 Cody Spencer
Stewardship Project Manager
Cody is passionate about preserving and enchancing Alberta's landscapes through collaboration with the people who steward them.  He has a background in bison and cattle management, with a focus on improving soil, plant, wildlife and human health outcomes through how these animals are managed.  This has led him across the continent in search of strategies to continue to learn, grow and adapt here on the Eastern Slopes and Prairies of Alberta.  He is proud to be a part of the important work being done by SALTS in collaboration with landowners who deeply care about the future of our region.  He resides with his wife and two boys in the foothills of Beaver Mines.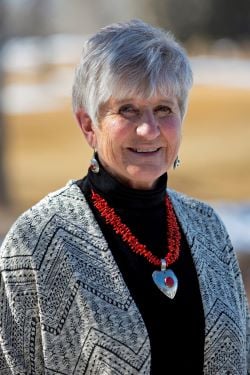 Anne is a third generation Alberta rancher, growing up in the Porcupine Hills west of Claresholm.   She and her husband, Quentin, now ranch southeast of Pincher Creek.
After acquiring her Bachelor of Science in Biology, Anne worked for Waterton Lakes National Park, travelled the world and returned to work in the cattle industry. After 30 years in the seed stock cattle industry, and serving on the Alberta Beef Producers and many local volunteer boards; she semi-retired and began employment with The Nature Conservancy of Canada in the Waterton area. Over 10 years of liaison work with this large land trust and the local ranch community, her passion for private land conservation was ignited.
She believes that land stewardship starts with the people on the land, and the tools that SALTS brings to the table enable them to be viable. Her leisure time is spent on horseback enjoying and appreciating the grasslands and eastern slopes of the Rockies in southwestern Alberta. Travel is another passion as she believes in lifelong learning.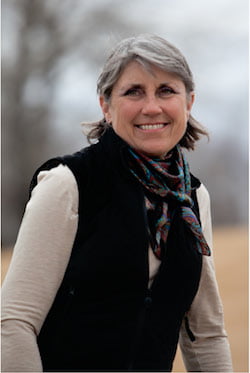 Aspirations of veterinary medicine led Kelly to college and then to Southern Alberta. Her focus changed when a man, the family farm, and rural life in Alberta's foothills became an option. In 1985, Kelly and her husband Glen acquired the 10,000 acre Bar None South ranch in the Porcupine Hills and managed it for 26 years. Work with numerous partners deepened their understanding of healthy landscapes. In 2008, their work received the Alberta Beef Producers Environmental Stewardship Award and the Commercial Cattlemen of the Year.
Kelly was elected to the Livingstone Range School Division in 1997 and served in a wide variety of roles over the following 16 years. An understanding of governance, policy, and serving for the greater good were the gifts attained during her tenure.   She has been committed to serving the community of Stavely and has held numerous voluntary Board positions for the last 30 years.
The opportunity to serve on the SALTS Board was timely. Kelly believes organisations such as SALTS are key to the preservation of landscapes directly associated with ecological health, and increasing the awareness around the role these landscapes play in the production of food for Albertans.
Time with family is most treasured, especially when it involves being at Timber Ridge, the Hall family ranch west of Nanton. Continuous learning and finding teaching moments are a key focus of Kelly's time and stewardship is her daily practice.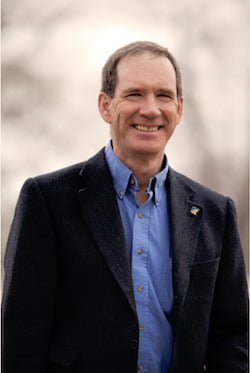 John is the steward of the A7 Ranche, officially the oldest cattle ranch in Canada still in the hands of the original family (his grandfather, A.E. Cross, was one of the "Big Four" founders of the Calgary Stampede).
He uses holistic resource management in the management of his ranche. This means a cyclical method of planning and monitoring towards a three-part, holistic goal: succeeding every year in landscape health, human well-being, and financial profitability.
John has a strong commitment to preserving working ranches in Western Canada.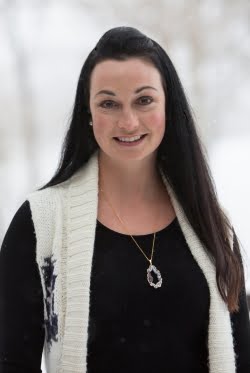 Raised on a 3rd generation cattle ranch near Priddis, Alberta, Sheila developed a passion for nature and conservation. In 2008, after travelling abroad and pursuing a career in holistic health, she decided to build Chimney Rock Wellness Retreat on the part of the ranch. Here she could offer her clients a first-class corporate team building & health retreat where they could come to relax, rejuvenate, take in the serenity of nature and learn about land stewardship.
In her spare time, you can find Sheila riding or hiking the Porcupine Hills, helping on friend or family ranches, teaching local charity yoga classes, travelling foreign countries and most recently exploring from a birds-eye view after completing a private pilots license last summer.
Conservation and sustainable ecology have been a priority for Sheila and her family, and she looks forward to the opportunity to connect further, learn, contribute and educate through joining the SALTS team.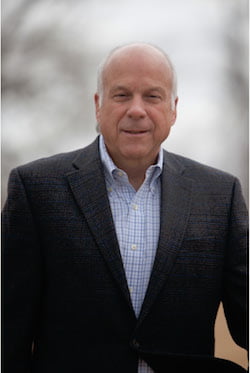 Dave is a senior partner with Norton Rose Fulbright Canada LLP in Calgary. He has practised corporate/commercial law for over 35 years and has extensive experience in corporate governance, finance and property law.
Dave is a fourth-generation Albertan whose family has been involved in farming and ranching since the early 1900's. He has a strong belief in the importance of conserving the productive and aesthetic integrity of Alberta's ranchlands.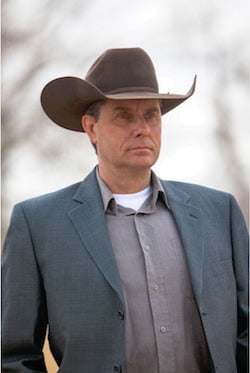 Todd is the manager of the Pekisko Creek Ranch near Longview, Alberta. He has an Agriculture Production Diploma from the Lethbridge Community College. Throughout his 30 year career in cattle industry, he has developed a deep respect for the landscapes and the importance of effective and dedicated stewardship. During his tenure as Manager at the historic OH Ranch, he received the Alberta Beef Producer's Environmental Stewardship Award.
He believes that SALTS is vital tool for landowners that have an interest in preserving southern Alberta rangelands.
He is inspired mostly by his family, but also by the thought that we can always be helping the health of these rangelands. Family, good horses, good cattle and healthy rangeland. For Todd, that's life!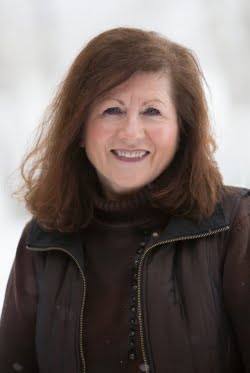 Shannon Matthyssen
Treasurer/Director
Shannon is a CA, CPA with over 30 years of experience in executive roles with publicly traded entities for both junior oil and gas exploration companies and more recently for a service company with international drilling activity.  She has experience in all aspects of financial reporting and has been responsible for the implementation of internal financial and disclosure controls and compliance with all taxation and regulatory requirements.  She has worked with various committees to implement and maintain good governance.  Shannon is a graduate of the University of Toronto and is a member of the Institute of Chartered Professional Accountants of Alberta.
In her spare time, she enjoys downhill skiing, hiking, travelling and cottage life with kayaking and campfires with family by the waters' edge.  The conservation of Alberta's natural habitat is so important for the future, and she is happy to be involved with SALTS' future.
John, along with his wife Tracy operate Quarter Circle X Ranch.  They have two sons presently pursuing off-ranch careers and four grandchildren.
John is the third generation to operate the ranch which is a 6-700 head cow/calf operation located in the foothills of the Rockies southwest of Cochrane AB.  He is a graduate of the University of Alberta with a degree in agriculture (animal science and agricultural economics).  He continues to be involved in his community and his industry serving on a number of organizations:  Alberta Beef Producers, Jumpingpound Creek Watershed Partnership, West Bragg Creek Land-Users Group, Rocky Mountain Forest Range Association, Beefbooster Inc. and U of A Faculty ALES Mathies Ranch advisory Committee.
John could be considered a passionate environmentalist in so far as he continually strives to do the best for the rangelands with which he has been entrusted, and to pass them to the next generation in as good or better condition as when he received the.  "we are her but for an instant in the continuum of time…But what we do while we are here can alter things forever, good or bad…I prefer the former".  John has a Conservation Easement with SALTS on part of his ranch.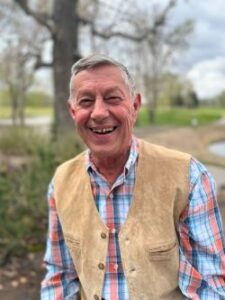 Doug has had a very diverse career, first in education as a schoolteacher and then in business, owning several companies in the media/print industry, purebred cattle and horse operation, commercial cattle, oilfield consulting and construction.  He has also had broad volunteer experience in the agricultural sector including Founding Member and First President of the Alberta Paint Horse Club, director on the Claresholm Agriplex board, 4-H and numerous other boards both provincial and international.  Doug has volunteered for many years for community emergency services organizations including Pincher Creek EMA, Blood Tribe EMS, and as Fire Chief of the Mid-River Fire Department for 15 years.
Doug has a conservation easement with SALTS on his 357 acre property along the Waterton River and has also worked with ACA and the Waterton Bioshere on habitat restoration projects on his property.  He is also partners with the Alberta Community Bat Program.  Doug is passionate about wildlife, the conservation of his land and Alberta's native landscapes more broadly.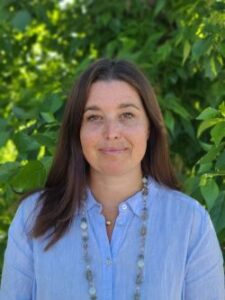 Laura is a fourth generation Albertan.  Her original rural routes and connections to southern Alberta go back to her maternal great-grandfather who came to Alberta in the early 1900's to start a law practice and to purchase land in the region.  Laura's paternal great-grandparents also came to Alberta in the early 1900's where they farmed and ranched in the High River area.
Her passion for the mountains and the eastern slopes of the Rockies stem from time spent with her maternal grandparents who farmed and ranched a small operation in the Longview area and who had a deep connection to the mountains.
She recently moved from Calgary onto her maternal grandparents homeplace with her husband.  She has a Bachelor of Applied Communications – Public Relations and has worked for the better part of the last decade in various communication roles in government and in Alberta's energy sector.  Laura has extensive volunteer experience including student mentorship through Mount Royal University and has served many years on the Calgary Stampede 4-H Rodeo Committee, including the role of Chair.