SALTS is a rancher-based organization working to protect the open landscapes that make us grateful to be Albertans.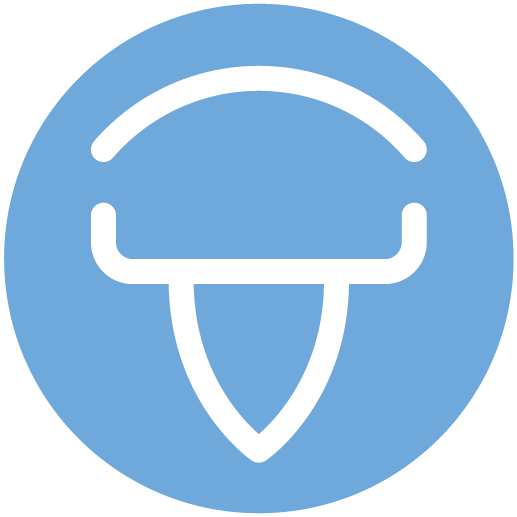 SALTS was started by ranchers and continues to be managed by ranchers. We believe that intact ranchlands make a valuable and unique contribution to our economy. Not only through the cattle industry but also by providing essential benefits like clean water, wildlife, and the preservation of our heritage.
SALTS' focus is to work collaboratively with landowners to protect private land of high ecological value from being fragmented and degraded. Our goal is to ensure that we can all continue to enjoy the many benefits derived from the open landscapes that make us grateful to be Albertans.
Intact landscapes provide essential services that extend well beyond property boundaries, creating benefits for all of us.
Maintaining healthy landscapes has benefits that extend well beyond the boundaries of a given property. These ecological services include things like water filtration and storage, healthy wildlife populations, and aesthetic values which support tourism and the preservation of our heritage.
The economic value of these ecological services is enormous and once gone they are often irreplaceable. As our population grows, so does the demand for these services. And while demand continues to grow, the intact land base that provides these services is shrinking.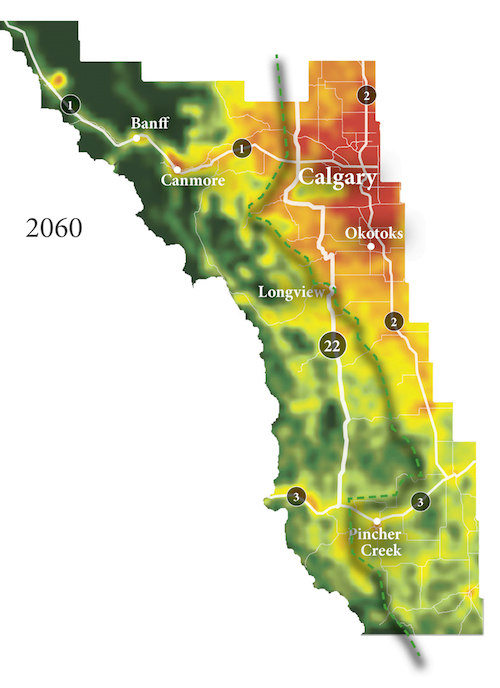 Simulations and maps courtesy of ALCES Landscape and Landuse Ltd.
Much of our remaining intact privately owned ranchland in Alberta's foothills will become developed over the next 50 years.
Based on historic rates, "business as usual" will see much of the private land in our foothills developed over the next 50 years.
This is occurring through a continual process of subdivision, road and residential development, and conversion to non-grazing land uses.
It will result in a further loss of iconic vistas, fresh water, wildlife, and the many working ranches that make up our foothills communities.
This ever expanding human footprint in rural areas will have measurable impacts on resources that we rely on in neighbouring towns and cities, such as clean water.
Conservation easements make sense because the ownership and management stays with the landowner but the land is protected into the future.
A conservation easement is a voluntary tool for landowners who want their land to stay undeveloped even after it is transferred or sold. It is often used by landowners who want to see the agricultural, watershed, and/or wildlife values preserved regardless of the land's development potential.
A conservation easement agreement is negotiated between a landowner and a land trust like SALTS. It includes restrictions around future development on the land. In return for the landowner giving up some of their development rights, SALTS can provide them with financial incentives.